Product Description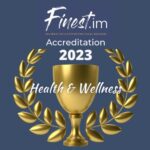 The Manx Cafe Cafe offers an unforgettable experience. Cakes and refreshments are served in a warm and welcoming environment where you can relax with the resident Manx cats. The Manx Cafe Cafe have received the 2023 Finest.im Accreditation for Health and Wellness. Read the full blog
here
.
From the Manx Cat Cafe
:
"We've been asked a lot of questions about the Cat Cafe so here are some Q&A's
Q : Do you have disability access ?
A : Sadly we don't have any wheelchair access as our café is situated on the first floor. There is a doorbell at the ground floor entrance and we are happy to help assist anyone into the café should you need it
Q: Can I bring my own cats ?
A: Unfortunately that's a No, although we would love to meet all your cat companions, the café has it's own resident Manx cats, any other cats brought into the café would simply result in a cat fight – literally
Q : Are dogs allowed ?
A: Only assistance dogs with prior approval are allowed into the café. Our cats are used to dogs but we strive to ensure a happy cat environment and so any dogs unknown to our cats may pose a problem.Q : Can I bring my children ?A : We have a minimum age of 12 for children, the reason for this is that we aim to provide a calm environment. Our ethos is to provide somewhere for customers to relax, enjoy a some refreshments and chill out with our Manx cats.
Q : What does it cost ?
A :
It costs £7.00 per person per hour, with a fee of £6.00 per person for each hour thereafter for block bookings
, this covers the care of our cats and includes one hot or cold drink per person.
Q : What food is available?
A : At this time we are only offering a selection of cakes. We hope to expand and provide sandwiches, soup, quiches and other food at a later date.