Product Description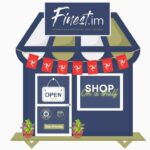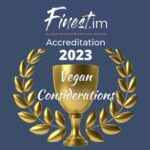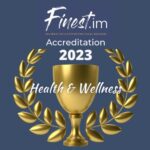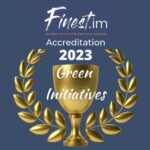 Skinfood Naturally was founded by Sarah Butler in Ramsey, Isle of Man. Sarah has used organic skincare products for over 20 years, spending 3 years working for a well-known British company. She decided to harness the knowledge she gained through this, tap into her passion for natural ingredients and launch her own unique brand, offering a range of bespoke products.
The products are made in small batches to the highest standards, using a selection of the best quality natural and organic fruit extracts and essential oils for fragrancing,  ensuring consistency and high quality. The ingredients are sourced sustainably and ethically from reputable suppliers, to stringent standards.
The products are free from parabens, silicone, sulphates and the most common allergens and are never animal-tested. They use essential oils rather than synthetic alternatives to achieve fragrances and use paraben-free preservatives called ethylhexyl glycerin and phenoxyethanol at a maximum of 1%. All products are suitable for vegetarians and the majority are also suitable for vegans.
Skinfood Naturally want to encourage people to live happier, healthier lives, by sharing a little bit of natural goodness. Many people think hard about what they eat and how it affects their body-shape, but we often forget that what what we put on our skin is just as important! At Skinfood Naturally, they believe that if it's good for you to eat, it's good for you to put on your skin too!
There are an increasing amount of pollutants in our environment that we come into daily contact with and your skin is the biggest organ in your body, so it takes a lot of abuse from environmental factors. Never fear! Plants are skin saviours, packed with vitamins and nutrients to boost skin radiance and health and super antioxidants which help to protect delicate skin cells from sustaining damage caused by free-radicals, UV rays and pollutants. These ingredients are such superheroes that we take special care of them, ensuring they are packaged in a way that helps to preserve the beneficial elements and limit the environmental degradation which can occur over time, by filtering out UV. This means we can create purer products with a lower percentage of preservatives.
At Skinfood Naturally, they believe that Nature is the best source of ingredients for our skin products. After all, if it's healthy for you to eat it and packed with benefits, why shouldn't these work for your skin too? Natural ingredients have been used in personal care for centuries and in recent years, scientific advances have provided a greater understanding of how and why these botanicals and fruit extracts create such wonderful results. We use no unnecessary chemicals, parabens, additives or fragrances. We've chosen the best quality natural and organic ingredients, each showcasing its powers to gently enhance or protect your skin and skincare routine experience. Skinfood Naturally have received Finest.im Accreditations in both 2022 and 2023. They currently hold Finest.im Accreditations for Health and Wellness, Vegan Considerations and Green Initiatives. Read the full blog here.