Product Description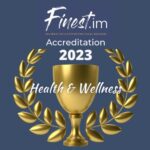 Introducing Therafloat – a neuroscience technology start-up – designed to help you. Their aim is to offer a unique and brand new service which takes some of the best techniques from the world's leading hospitals and research laboratories in order to help you achieve your goals. They specialise in analysing and changing how your mind works using scientific techniques that are gentle, safe, convenient and, most of all, proven.
At the moment, the medical model concentrates on devoting resources to curing illness, which is obviously crucial if you have a serious disease. However, they believe that good mental and physical health is about much more than the absence of disease.
At Therafloat they believe that proactively investing in yourself to operate at the peak of your powers and prevent disease in the first place is a smarter and more productive way to accomplish what you want.
The Therafloat team is led by qualified medical professionals, who specialise in neurology, medicine and psychiatry which gives us the insight needed to provide such a ground breaking new services, exclusively initially to the Isle of Man.
Therafloat have received the Finest.im Accreditation for Health & Wellness. Read the full blog here