Shop on a Shelf – Skinfood Naturally
Introducing Skinfood Naturally as one of our Shop on a Shelf businesses at Finest.im Central at the Sea Terminal.
We are now stocking all the Skinfood Naturally range founded by Sarah Butler from Ramsey in the Isle of Man. Sarah has combined her years of experience and knowledge from using organic skincare products and working for a well-known UK skincare company, to launch her own brand of unique products. Skinfood Naturally believe if it's healthy for you to eat it and packed with benefits, why shouldn't these work for your skin too?
The Skinfood Naturally range includes the Radiance Boost Cleanser, Purifying Witch Hazel Toner, Fabulous Frankincense Serum, and Fabulous Frankincense Renewal Cream. All products are made using the very best quality natural and organic fruit extracts and essential oils. The Skinfood Naturally range is animal cruelty-free and totally vegetarian with three of the four products vegan.
This total skincare routine offers anti-ageing and moisturising properties from the Radiance Boost Cleanser and antioxidant boosting from the purifying witch hazel toner leaving your skin feeling refreshed and radiant. This followed by the antioxidant rich Fabulous Frankincense Serum to tone and brighten and Renewal Cream to nourish and repair helps to reduce blemishes and signs of aging.
The natural skincare products help those suffering from skin conditions such as acne, eczema, rosacea, psoriasis, and maturing skin. The products assist in regaining skin confidence, self-esteem and improved mental health by supporting the skin's health with natural fruit and botanical extracts.
Finest.im cardholders receive 10% off purchases at Finest.im Central at the Sea Terminal and online at www.skinfoodnaturally.com* (excludes trial kits and multibuy offers) *Terms and Conditions apply.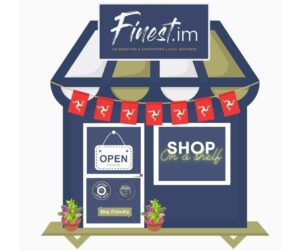 The Skinfood Naturally range comes highly recommended by their existing customers.
" These products are so nice to use, and they are very kind to my sensitive skin. It's really helped to improve my hydration levels as well. I highly recommend trying them out. I love the story and ethos behind it too".
" I love trying new skincare products being a therapist. The cleansing cream is beautiful and fresh. The face cream and serum are excellent products, I would certainly recommend them. Also very well thought out packaging".
" Being a bloke, I have never really paid attention to skin care, but Sarah gave me a sample of her Fabulous Frankincense Cream to try. Quite an eye opener, nicely perfumed it was not greasy and rubbed into the skin easily, a small blob went further than expected. For me it has made a few areas of dry skin much smoother and particularly nice on the neck as it seems to avoid itching which aftershave can cause. So bought a jar for myself".