Finest.im Digital and Physical Community Cards
Finest.im brings together the Island's residents and visitors, with businesses, services and venues in an informative and positive way following the challenges set-out by Covid-19. As experienced, local business owners on the Isle of Man, we're passionate about promoting recovery and sustaining business within the local economy, whilst continuing to offer the finest customer experiences possible.
Our Cards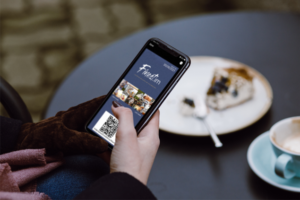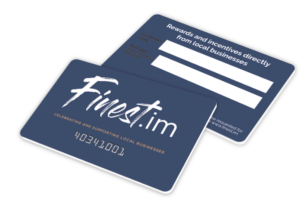 Our
Finest.im
Community Card gives the cardholder a great range of rewards and incentives directly from an ever growing range of local businesses. We have a digital card that downloads directly to a smartphone or our new physical card made from 40% recycled plastic.
You can purchase either card directly from our website
https://finest.im/buy-card/
or pop into any of our registered selling outlets at just £20 for a whole year from:
From your confirmation email, download your digital Finest.im Card directly to your smartphone. Then, simply show your card at venues or businesses listed on Finest.im to benefit immediately from an exclusive range of customer discounts and special offers – Island wide, year-round.
The benefits
Enjoy all sorts of exclusive rewards and incentives.
Whether you're an Island resident or visitor, your Finest.im card will entitle you, your friends and family to benefit from a range of exclusive, limited-time, offers at the finest places to eat, drink, stay, shop and unwind. Finest.im has been created to help you save money where it counts, whilst getting out and about to support the local economy during these challenging times for us all.
Get out there
Simply search Finest.im for exciting offers and keep an eye on our social media.
In addition to special offers and deals, the Finest.im directory and online community features all sorts of reviews and helpful articles to help you make the most of your cardholder experience. Why not get involved by leaving constructive customer feedback, reviews for fellow Finest.im members, and recommendations for residents and visitors.